HALONG BAY, VIETNAM CRUISE
The deepwater port of Cai Lan is your gateway to the splendors of North Vietnam. Nearby Halong Bay is one of the world's extraordinary scenic wonders. This World Heritage Site boasts a calm bay studded with over 3,000 dramatic limestone islands, islets and rock formations. Visitors to Cai Lan can also venture up the Red River to fabled Hanoi, the "Pearl of the North." Today, with memories of the Vietnam War fading, the city impresses with its splendid colonial architecture, ancient temples, superb parks and myriad lakes. It's little wonder that Northern Vietnam remains one of Asia's most popular vacation destinations.
A world of mystical islands with spellbinding names like Bali and Lombok, and beaches where you can wiggle your toes in the golden sands of Phuket and Langkawi await. Cities like Singapore – with its modern high-rises, lovely Victorian buildings, Buddhist temples and Arab bazaars – is just as enticing. For a glimpse into Old Korea's imperial history, take a stroll among the courtyards of Gyeongbok Palace in Seoul; Commune with nature on a thrilling tour of Komodo Island – home of the endangered Komodo dragon and a UNESCO World Heritage Site.
Skyscrapers form a glistening forest of steel and glass, junks and sampans ply the busy harbor waters, and the green, dragon-crested hills of Kowloon beckon. Welcome to Hong Kong, one of the world's great travel destinations. Now a semi-autonomous region of China, Hong Kong - literally "Fragrant Harbor" - has lost none of its charm, excitement or exoticism. Modern skyscrapers and luxury hotels climb the slopes of Hong Kong Island. Narrow streets are crammed with noodle vendors, fortunetellers and bonesetters. The endless array of shops offer the visitor everything from hand-tailored suits and ancient porcelain to the latest consumer electronics. And everywhere more than seven million people are moving at a breathtaking pace in one of the world's great monuments to capitalism, commerce and enterprise.
BALI (BENOA), INDONESIA CRUISE
For over a century, Bali has fascinated the Western imagination. The island embodies the very essence of the exotic and mysterious East. Steep hillsides of tropical green reveal terraced rice paddies while plantations of coffee, banana, cacao and fragrant spices line the roads. Monkeys haunt the grounds of a sacred temple in a forest, while traditional villages produce intricately stylized batik, superb jewelry and beautiful paintings. And Balinese dance, with its angular movements and rhythms, remains somehow stirring and shocking. Bali may be accessible, but it remains forever exotic.
Japan is a study in contrasts: tranquil retreats of profound beauty lay just outside cities where skyscrapers soar over stunning temples and shrines. Neon-bright architecture and pink cherry blossoms vie for attention amid the colorful Harajuku district and traditional kimonos. As the No. 1 North American cruise line in Japan with the "Best Asia Itineraries,"† you can be assured that Princess® will be your guide to the colors, cultures and flavors that define this exciting country.
Hailed as the "Pearl of the Andaman Sea," this island off Thailand's long southern coast boasts a colorful history. A crossroads for trade, Phuket has been a melting pot of Thai, Malay, Chinese and Western influences. Its importance over the past 500 years stemmed from the island's natural resources, which include tin, hardwoods and rubber. In the past half-century, Phuket has enjoyed wide popularity as one of the premier travel destinations in Southeast Asia. Travelers are drawn to the island's beaches, crystalline waters, and dramatic, forested hills.
CAPE TOWN, SOUTH AFRICA CRUISE
160 years after its discovery by Portugal's Bartholomew Diaz in 1488, the Cape of Good Hope was still a part of primeval Africa. Sailors on passing ships impatient to reach the East or return home to Europe would leave messages under inscribed "post office" stones for other ships to carry forward. In 1580, Sir Francis Drake sailed around the Cape. The ruggedness and breathtaking beauty of the peninsula caused him to write, "This Cape is a most stately thing, and the fairest Cape in the whole circumference of the earth." The Dutch East India Company, yielding to repeated petitions and recommendations from their ships' officers, decided to establish a post at Table Bay in 1652. A stronghold was established and subsequently was replaced by the existing Castle of Good Hope - Cape Town's first building.
Tahiti is not just an island - Tahiti has always been a state of mind. The bustling capital of Tahiti and her islands, Papeete is the chief port and trading center, as well as a provocative temptress luring people to her shores. Immortalized in the novel "Mutiny on the Bounty," who could blame the men of "HMS Bounty" for abandoning their ship in favor of basking in paradise? And what would Modern Art be without Tahiti's influence on Gauguin and Matisse? Today the island is a charming blend of Polynesian "joie de vivre" and Gallic sophistication. But venture out from Papeete and you find a landscape of rugged mountains, lush rainforests, cascading waterfalls and deserted beaches.
FIORDLAND NATIONAL PARK (NEW ZEALAND)
New Zealand's largest national park was formed millennia ago by massive glacial flows that carved deep fiords into the coast of New Zealand's South Island. At the heart of Fiordland National Park lies Milford Sound. Lined by cliffs that soar nearly a mile above its surface, Milford Sound cuts into the heart of the Southern Alps. Rainforest clings to the cliffs and graceful waterfalls plummet into the void. Mile-high Mitre Peak dominates the upper reaches of the sound.
As your ship passes Harbour Heads, you are presented with the shimmering skyline of Sydney - hailed by many seafarers as "the most beautiful harbor in the world." Two prominent landmarks, Harbour Bridge and the sail-like curves of the Sydney Opera House, grace the backdrop of this picturesque harbor. There is a wealth of adventure waiting in Sydney - from its cosmopolitan city center to miles of beautiful beaches and the Blue Mountains.
AUSTRALIA & NEW ZEALAND CRUISES
Epic landscapes, colorful cultures and laid-back charm – experience it all with the #1 cruise line in Australia – Princess. We'll take you to its golden beaches, rugged outback, world-class cities and beyond. And on board, delight in local food and entertainment as our Across the Ditch immersive program brings the very best of New Zealand to you.
CAIRNS (GREAT BARRIER REEF) CRUISE
Cairns is one of Australia's hottest vacation destinations. Cairns boasts three of Australia's great natural wonders. Just offshore, immense bastions of living coral form the Great Barrier Reef. Sixteen miles of superb beaches stretch to the north of the city - the famed Marlin Coast. And inland lays the immense Daintree National Park. Cairns itself basks in tropical sunshine, balmy breezes waft in from Trinity Bay. The city's graceful, tree-lined esplanade was once the gateway to the gold fields of North Queensland.
There's more than one paradise to be found on a cruise to the South Pacific. It's where hidden jewels like "Mystery Island" and the Tuamotu Archipelago invite exploration. Sail there with Princess and you'll not only discover the pearls of the South Pacific, you'll also be introduced to its wonderful color, culture and flavors through unique programs on board and ashore that will change you forever.
MEDITERRANEAN GREEK & ITALIAN CRUISES
Ancient ruins recall the once-powerful empires that ruled this legendary region. Stand atop the Acropolis in Athens, wander the Colosseum in Rome, or walk the haunting streets of Pompeii. Step back in time in Dubrovnik's walled Old Town, or relax on the sun-kissed shores of the Greek Isles. Magical Venice holds an allure all its own, while Barcelona and Florence beckon with timeless treasures.
Europe beckons with glorious history, fabled cities and spellbinding beauty. In the shadows of epic monuments, you will discover storybook towns hidden behind medieval walls, timeless gems and a taste of la dolce vita. Cruise to Europe's most enchanting ports of call and discover with Princess the lands of legends and kings.
BALTIC & SCANDINAVIAN CRUISES
Explore the wonders of far-off lands, where Vikings and czars reigned. Travel back in time to medieval Tallinn, and stand in awe of Catherine Palace, Peterhof Palace and the spectacular onion-domed churches of St. Petersburg. Walk the medieval streets in Stockholm's Gamla Stan, and have your breath taken away by the pristine beauty of the Norwegian Fjords on a cruise to Scandinavia & Russia.
BRITISH ISLES & ICELANDIC CRUISES
With its signature storybook castles, sweeping landscapes and welcoming shores, this is a place steeped in lore. Visit the region's palaces, pubs and historical treasures on a cruise to the British Isles, Iceland & Northern Europe. Travel from iconic Edinburgh to delightful Dublin to the wonders of Paris, and marvel at the natural splendors of Iceland and the remote lands of the North Cape at the top of the world.
CALIFORNIA & THE PACIFIC COAST CRUISES
It's amazing what a little sea spray can do for the soul. Voted "Best Cruises from the West Coast" by Cruise Critic, our California Coastal cruise vacations hug the shores of the sun-kissed Pacific Coast, where inviting beaches, fascinating cities and exciting attractions await. Wander Santa Barbara's historic mission, explore charming Catalina Island and savor flavorful wines from Ensenada's burgeoning wine country. Plus, these convenient roundtrip cruises are a great value — with international dining, comfortable accommodations, world-class entertainment, a Vegas-style casino and endless ocean views all included in your fare.
Embark on a Princess World Cruise and experience the globe's marquis ports and hidden gems. With carefully crafted itineraries to the most sought-after destinations, there's no better escort to guide you through your travel bucket list than Princess Cruises – the cruise line voted "Best Cruise Itineraries" 12-times by Recommend Magazine.
ALASKA CRUISES & CRUISETOURS
We invite you to experience an Alaska cruise vacation as only Princess can show you. We offer a range of enriching Alaska cruise vacation options to see the Great Land's glaciers, wildlife and national parks from the perspective of spectacular ships, exclusive rail service and Princess Wilderness Lodges. With both roundtrip and one-way Alaska cruises you can experience stunning views of glaciers, explore beautiful port cities and trek through Alaska's untamed beauty. Come find yourself in the heart of the wilderness and discover the very best of Alaska with Princess.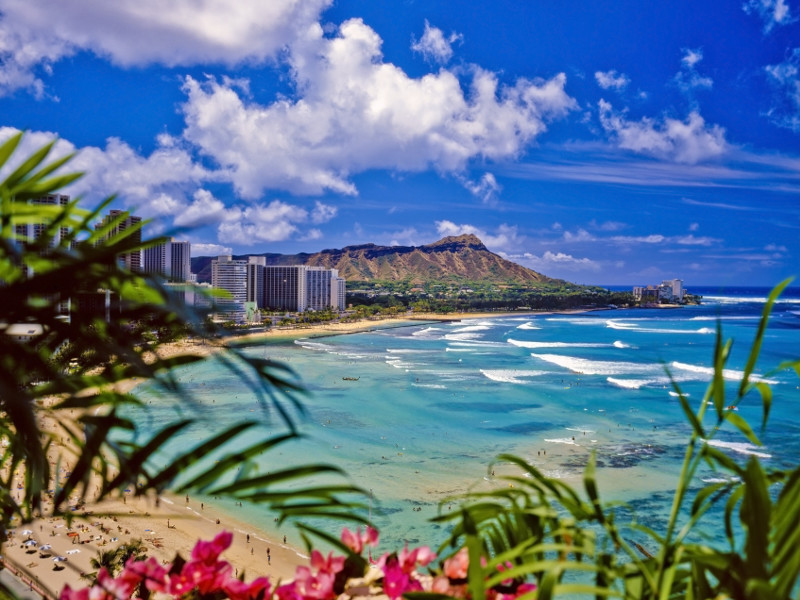 Why settle for seeing just one island on a Hawaii resort-based vacation when you can cruise in style and explore FOUR island jewels? Sailing with Princess is a far better vacation value, and you'll visit the top-rated Hawaiian islands — Maui, Oahu, Kauai and the Big Island — without all the time-consuming hassle of island hopping by plane. From enriching Discovery and Animal Planet shore excursions to our immersive "Aloha Spirit" program onboard, you'll discover each island's unique charm — and fall in love with Hawaii's enchanting beauty.
Indulge in a feast for the senses on an epic South America cruise with Princess.® Feel the rhythm of more than a thousand years of history and culture while savoring an incredible variety of regional cuisine. Marvel at captivating views of the legendary Amalia Glacier, make friends with the famous Falkland Island penguins and sail to the very bottom of the world with our all-new Antarctic cruise itineraries. Spectacular monuments, stunning natural beauty and one-of-a-kind experiences from ship to shore will both inspire and surprise you. Enjoy the adventure and excitement of a South America cruise and come back new.®
This spectacular city is famous for the four-day festival Carnaval, yet there is so much more to see - the lush landscapes, the Brazilian food and Samba! Extend your trip a few more days to experience its full flavor. From the beaches of Ipanema, Copacabana and beyond, there are numerous places to get your sun. But the striking vista of the Sugarloaf Mountain towering over the city is what will leave you mesmerized. Take the aerial tramway to Sugarloaf for a panoramic view of the city, coastline and Guanabara Bay.